Comprehensive Range of Cleaning Services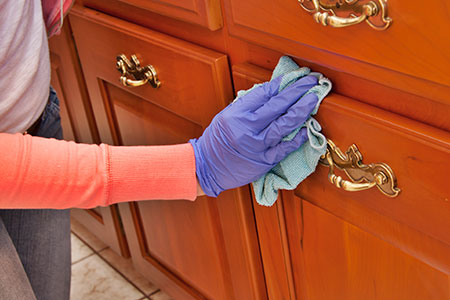 A-Plus Maid Service in Cincinnati, OH offers a comprehensive range of cleaning services including bathroom cleaning, bedroom cleaning and kitchen cleaning. We specialize in room by room house cleaning. Our efficient house cleaning team ensures that you always enjoy a sparklingly clean home. Our maids are bonded and insured. Proof of bond, insurance and workers' compensation are available upon request. Our maids clean your houses and offices with the utmost care and professionalism. Give us a call and get the best results for your house or office cleaning needs.


Our Cleaning Services Include:
We Specialize in the Following:
Take a look below for our meticulous room cleaning services.


Our Bathroom Cleaning Service Includes:
Around Faucets and Drains Cleaned As Needed

Floors Vacuumed and Mopped, Including Around Toilet

Glass Shower Doors and Tracks Cleaned

Mirrors Cleaned

Shower Stalls / Tubs Cleaned

Sinks and Vanity Areas Cleaned

Switch Plates Wiped Clean

Throw Rugs Shook Out or Vacuumed and Put Back

Tiles around Tub and Shower Cleaned

Toilets Cleaned Inside and Out

Towels Folded and Hung As Needed

Trash Emptied

Our Kitchen Cleaning Service Includes:
Counter Tops Wiped Clean

Floor Vacuumed and Mopped

Inside of Microwave Wiped Out

Kitchen Sink Cleaned and Dried

Outside Of Appliances Wiped Clean

Outside of Cabinets and Drawer Fronts Spot Cleaned

Throw Rugs Shook Out or Vacuumed and Put Back

Top and Front Of Stove and Drip-Pans Wiped Clean

Top of Refrigerator Cleaned

Trash Removed

Our Bedroom Cleaning Service Includes:
Baseboards Dusted as Needed

Beds Made and/or Sheets Changed as Needed

Furniture Feather Dusted or Wiped with Rag Sprayed with Polish (Whatever Customer Prefers)

Mirrors Cleaned as Needed

Picture Frames Feather Dusted and Corners Checked for Webs

Windowsills Wiped as Needed

From living room to family room and children's playroom to dining room, we clean every room of your house to perfection. Take a look below at our meticulous house cleaning service and make an informed choice for your house cleaning needs.


Our House Cleaning Service Includes:
Behind and Under Furniture Vacuumed When Possible

Carpet Vacuumed

Furniture Dusted or Polished (Whatever Customer Prefers)

Furniture Throws Folded and Cushions Arranged on Chairs and Couches

Glass Surfaces Cleaned

Light Furniture Moved to Vacuum Underneath

Magazines Etc. Arranged In Neat Piles

Pictures Dusted, Corners Checked for Webs

TV Screens Cleaned and Dust Around TV and Entertainment Center

Upholstered Furniture Vacuumed Upon Request
Our Moving Cleaning Services Include:
Our One-time or Deep Spring-Cleaning Includes: